Need RV Repair or Maintenance?
We'll come to you!
There's No Need to Delay Your Road Trip!
GET FAST AND RELIABLE SERVICE IN NORTH FLORIDA, SOUTH GEORGIA AND SOUTH ALABAMA
When you're ready to hit the road in your RV, the last thing you want to deal with is an unexpected repair. Florida Georgia Mobile RV Service provides RV repairs, service and preventive maintenance to keep your RV shipshape year-round. We can service your RV at your home, storage location or campground.  If you are passing through the area we will be glad to come to your campsite (see map below). Just call 850-210-4244, or fill out the on-line service request, and we'll come to you!
SERVICES WE OFFER
Appliances • Awnings • Carbon Monoxide Testing • Converters • Electrical Diagnostics • Generators • Heating • Hydraulics • Inspections • Inverters • Leveling Systems • New Unit Instruction • Plumbing • Refrigeration • Roof Leaks • Slide Outs • Water Heaters • Winterizing
AND MORE!
We Service All Makes and Models
CALL US FOR RV REPAIR IN NORTH FLORIDA, SOUTH GEORGIA AND SOUTH ALABAMA (SEE MAP BELOW)
Get a Quick Response
We can provide service in 1 to 2 days, and in some cases same day, or whenever is convenient for you. With several warehouses in our service area, we can get a lot of  replacement parts the same day, too.
3 Reasons to Choose Us for Your RV Repairs
Are you having trouble finding a repair service that specializes in RVs? That's what we're here for. There are many reasons why you should rely on us for your RV services:
Receive top-notch service on your RV living quarters: We can service and repair the roof, water heater, air conditioning unit, plumbing system, electrical unit, RV refrigeration and more.
Get a quick response: Unless you tell us otherwise, you'll receive same-day service. With a warehouse in town, we can get most replacement parts the same day, too.
We can service any RV: No matter what RV make or model you have, we can help.
When we come to your location, you won't be charged for mileage. The next time you need fast RV repairs, call Florida Georgia Mobile RV Service in Tallahassee, FL.
30 YEARS OF EXPERIENCE IN THE OUTDOOR SERVICES INDUSTRY
You can depend on us for knowledgeable service—our owner has an RV, too, and is dedicated to giving you the exceptional service that you need and expect. With over three decades of experience in the outdoor services industry, you can trust that your RV will be in great condition so you can get back on the road. We're located in Tallahassee, FL and serve all surrounding areas.
We accept the following forms of payment: CASH, CHECK, CREDIT CARD.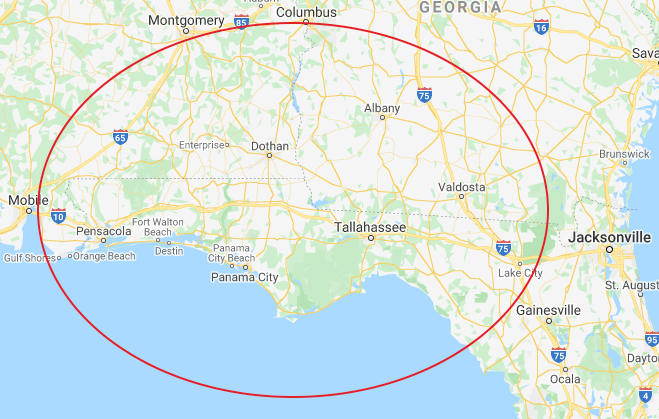 Florida Georgia Mobile RV Service
Tallahassee, FL • (850) 210-4244
Open 7 Days: 7:00 AM – 7:00 PM